While writing this post, I recognize that we might need a news-blog for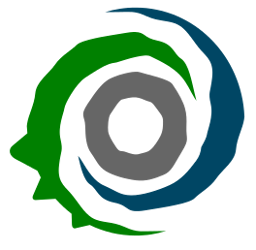 Tanglu 🙂
Since yesterday, we have an (installable!) Beta2 release of Tanglu!
Compared to the previous snapshot, it comes with a huge amount of improvements and bugfixes:
The systemd journal is now used for logging exclusively. You can install rsyslog to get the old behaviour back, and switch the journal to non-persistent mode. If you want to test the journal, type "journalctl -b" to get all messages from last boot. If we experience issues, we might revert to rsyslog for the final release.
KDE received a new theming for KDM/KSplash, so we can now show a face-browser in KDM, which is considered more user-friendly. User faces are now loaded from the user's settings, instead of system directories by default. If you want to load a large user list (> 100) over network, you might not want this, but in that case you can easily revert the change.
Tanglu does no longer include an MTA by default. If you want one, install one and configure it. On desktop systems, having an MTA makes no sense, especially when it is not properly configured (we follow Ubuntu/Fedora here).
We ship with a functional live-installer now! You can install Tanglu easily to try it out. Unfortunately, the Debian installer is still not working, so you will have to boot into the live session to install Tanglu.
GNOME is now working. GDM and g-s-d will no longer crash, and Mutter is able to utilize llvmpipe for rendering in a virtual machine. The Shell and various other GNOME parts were updated to GNOME 3.10
We now ship the 1.14 version of Xorg now
Linux 3.12 is now default
Known issues:
People with ATi graphics cards might have trouble with installing the proprietary fglrx driver
In some very rare cases, the live-cd won't auto-login. In that case, just reboot and try again, or use the password "live" to access the account.
Some packages are not installable, there is a list compiled here, with detailed info why they are broken (they will be removed from the release if they are not fixed) Some transitions are still pending (causes broken/not-coinstallable packages)
Users with a non-English locale will have an additional "Public" folder in their home-directory on KDE
We don't support UEFI at time, please use the legacy mode to boot
We just noticed that the GNOME images won't start the GNOME-Session for some reason. [UPDATE:21.01]: We published new live-cd images which have this issue fixed.
You can download the release from one of these mirrors:
Additionally, there is now a release schedule for Tanglu Aequorea, and we will do a vote on the name for the next release soon (proposed names).
As a note to Debian: systemd is working pretty well for Tanglu so far 😉
I am pretty happy with this Beta2 release, because Tanglu is shaping out to be the distribution we imagined in the beginning.
Have fun! And as bonus, here are some images from Beta2: