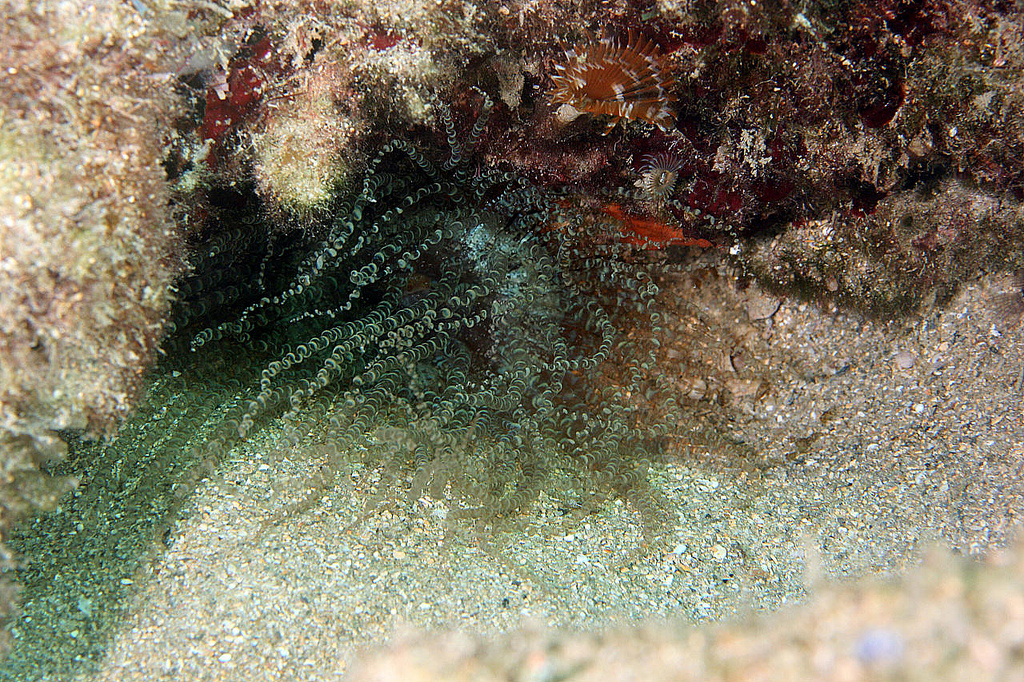 It is time for a new Tanglu update, which has been overdue for a long time now!
Many things happened in Tanglu development, so here is just a short overview of what was done in the past months.
Infrastructure
Debile
The whole Tanglu distribution is now built with Debile, replacing Jenkins, which was difficult to use for package building purposes (although Jenkins is great for other things). You can see the Tanglu builders in action at buildd.tg.o.
The migration to Debile took a lot of time (a lot more than expected), and blocked the Bartholomea development at the beginning, but now it is working smoothly. Many thanks to all people who have been involved with making Debile work for Tanglu, especially Jon Severinsson. And of course many thanks to the Debile developers for helping with the integration, Sylvestre Ledru and of course Paul Tagliamonte.
Archive Server Migration
Those who read the tanglu-announce mailinglist know this already: We moved the main archive server stuff at archive.tg.o to to a new location, and to a very powerful machine. We also added some additional security measures to it, to prevent attacks.
The previous machine is now being used for the bugtracker at bugs.tg.o and for some other things, including an archive mirror and the new Tanglu User Forums. See more about that below 🙂
Transitions
There is huge ongoing work on package transitions. Take a look at our transition tracker and the staging migration log to get a taste of it.
Merging with Debian Unstable is also going on right now, and we are working on merging some of the Tanglu changes which are useful for Debian as well (or which just reduce the diff to Tanglu) back to their upstream packages.
Installer
Work on the Tanglu Live-Installer, although badly needed, has not yet been started (it's a task ready for taking by anyone who likes to do it!) – however, some awesome progress has been made in making the Debian-Installer work for Tanglu, which allows us to perform minimal installations of the Tanglu base systems and allows easier support of alternative Tanglu falvours. The work on d-i also uncovered a bug which appeared with the latest version of findutils, which has been reported upstream before Debian could run into it. This awesome progress was possible thanks to the work of Philip Muškovac and Thomas Funk (in really hard debug sessions).

Tanglu Forums
We finally have the long-awaited Tanglu user forums ready! As discussed in the last meeting, a popular demand on IRC and our mailing lists was a forum or Stackexchange-like service for users to communicate, since many people can work better with that than with mailinglists.
Therefore, the new English TangluUsers forum is now ready at TangluUsers.org. The forum software is in an alpha version though, so we might experience some bugs which haven't been uncovered in the testing period. We will watch how the software performs and then decide if we stick to it or maybe switch to another one. But so far, we are really happy with the Misago Forums, and our usage of it already led to the inclusion of some patches against Misago. It also is actively maintained and has an active community.
Misc Things
KDE
We will ship with at least KDE Applications 4.13, maybe some 4.14 things as well (if we are lucky, since Tanglu will likely be in feature-freeze when this stuff is released). The other KDE parts will remain on their latest version from the 4.x series. For Tanglu 3, we might update KDE SC 4.x to KDE Frameworks 5 and use Plasma 5 though.
GNOME
Due to the lack manpower on the GNOME flavor, GNOME will ship in the same version available in Debian Sid – maybe with some stuff pulled from Experimental, where it makes sense. A GNOME flavor is planned to be available.
Common infrastructure
We currently run with systemd 208, but a switch to 210 is planned. Tanglu 2 also targets the X.org server in version 1.16. For more changes, stay tuned. The kernel release for Bartholomea is also not yet decided.
Artwork
Work on the default Tanglu 2 design has started as well – any artwork submissions are most welcome!
Tanglu joins the OIN
The Tanglu project is now a proud member (licensee)  of the Open Invention Network (OIN), which build a pool of defensive patents to protect the Linux ecosystem from companies who are trying to use patents against Linux. Although the Tanglu community does not fully support the generally positive stance the OIN has about software patents, the OIN effort is very useful and we agree with it's goal. Therefore, Tanglu joined the OIN as licensee.
---
And that's the stuff for now! If you have further questions, just join us on #tanglu or #tanglu-devel on Freenode, or write to our newly created forum! – You can, as always, also subscribe to our mailinglists to get in touch.