Disclaimer: This post just sums up a concept for a new distribution which matches certain ideals. It is not the announcement of a new distribution. These are just abstract ideas. (However, if there is high interest in a project like this, it might of course develop into something real…)
I have been involved in Debian and Ubuntu for a long time now. When Ubuntu started, I was a Debian Testing user, and I immediately switched to Ubuntu when it started, because I liked the idea of a short-release-cycle, user-centric company-supported Debian based Linux distribution. However, I am now back to Debian for a long time, because of many reasons which nearly all had to do with Canonical policy. But this is not a post to criticise Ubuntu, so I'll leave out most of that part. I am highly disappointed on how Ubuntu develops – not only the technical decisions are at least questionable, but also the social and community part is not that great anymore. There is a high asymetry in the relation between Canonical and other developers, Ubuntu mailinglists basically don't create meaningful results, they sometimes even mutate to a Canonical Q/A session. The community does not seem to have a large influence on decisions about core services, and it can't have it if there are things developed behind closed doors. (This is all, of course my subjective impression)
But really nobody can argue against the basic idea of Ubuntu and the great things Ubuntu created Also, many of the processes Ubuntu uses to develop the distribution are just great and well-working, as well as there is a highly active community around it. As you simply cannot argue with Canonical to change their policy (they are a company and have hidden plans, also they have every right to apply whatever policy they want), the natural way in any OSS project would be to fork it. But doing that blindly would just create another distribution, which would almost certainly vanish again soon, since there are already many Ubuntu derivatives which cover many use-cases using an Ubuntu base.
I discussed this stuff with Daniel some time ago, and we did some kind of brainstorming about what a perfect distribution would look like, from the perspective of a developer who wants to use a Debian-based distribution.
Here is a list of points which would define such a project:
Every available package complies with the DFSG and Debian policy.
Packages of DISTRO stay in close sync with Debian packages, changes are preferrably applied in Debian. DISTRO might work as a playground for new technology while Debian is in freeze.
DISTRO stays as close to upstream as possible. It applies as less patches as possible, to deploy desktop environments which look like the thing upstream intended it to look like. Changes for DISTRO are developed upstream and only applied downstream if doing that doesn't make sense or changes are distribution-specific and can't be abstracted.
All desktop environments are treated equally. There is no preferred DE.
DISTRO stays in sync with release cycles of KDE and GNOME, to provide developers the latest stable development environment and users a recent version of fresh upstream software.
DISTRO is user-centric. It tries to make the distribution work on as many hardware as possible and to fix any usability quirks which are found. But work on that should go upstream, of course.
At the beginning of a release cycle, packages are merged from Debian and selectively merged from Ubuntu, where it makes sense.
All Debian developers automatically have upload access to DISTRO, so they can upload versions of their packages to the cutting-edge DISTRO and also maintain the Debian things.
All DISTRO developers can upload any package, but are responsible for everything they might break. Also, changes should be discussed with the original maintainer at Debian – this is the person who knows the package best.
DISTRO is not a testing environment for Debian, it is developed like a short-cycle-less-stable-but-usable Debian. DISTRO recommends Debian Stable as "LTS" version.
No CLA is enforced on anyone. People are free to contribute, as well as companies. The project structure is meritocratic.
Features are discussed in the open. If there is disagreement about the direction of the project or about any technical issue, a public voting on this feature is created, where every project member can vote. The vote result is final (but can be changed in future, of course).
Create a well-maintained core, make it possible to install the newest applications on that distribution (by using native packages, Listaller or Glick) Think about rolling releases, where applications are constantly updated and the core stuff is refreshed once a year/every 6 months. With this users have new apps immediately, but don't live in fear that some core API or a desktop workflow changes immediately. (Also not desired for desktops in schools, universities and companies – maintaining a moving target in these larger environments is a pain)
Create an Application-Center and application-ecosystem based on AppStream and Listaller around it. Encourage upstream developers to publish fresh applications there. Make it possible for every distribution to use this solution and help others to adapt it. Don't try to lock people on that one platform by providing stuff exclusively for DISTRO or making it harder to use it.
Encourage using additional commercial stuff like Amazon searches, magazine stores etc., but make these things available on a separate repository and make them entirely opt-in. Never enable stuff like this by default, but add simple instructions how to use these things for people who want to use them.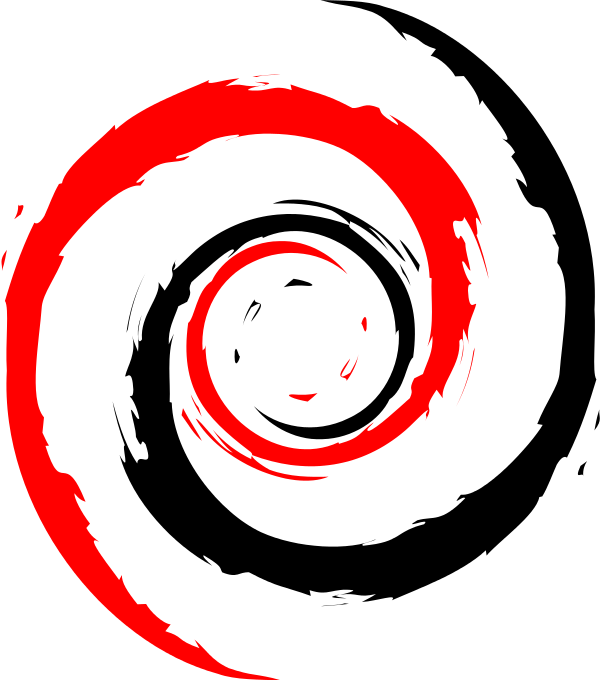 This is basically what we would like to have in a new distribution. 🙂 If you take a closer look, you will see that an effort like this would basically create a close-to-upstream, user-centric short-cycle Debian-based and close-to-Debian distribution, which would cover many use cases, including fixing the "use experimental for new packages during freeze" issue at Debian (DISTRO could be used as environment to run cutting-edge technology, which is generally stable enough, but not yet "Debian-Stable"-stable). Something like this does not exist at the moment. If you take a second look at the list above, you will also see that I mixed technical aspects with organizational aspects. This is intentional. This is just brainstorming, because it is good to know what you would like to have, instead of complaing about the status quo of other projects.
But maybe there will be a distribution which matches some of the above points, to create an upstream-friendly entirely community based Ubuntu.