As some of might now: I did a GSoC project for OpenSUSE this summer. The goal was to improve AppStream and the Software Center stuff on all Linux distributions.
During my SoC project, I also created appstream-core, a small library and infrastructure to create & use the AppStream application database. This project enables all other tools to use AppStream data and combine it with PackageKit information.
So it was just natural to bring this stuff to Apper too, our favorite PackageKit-based KDE package manager 😉 Apper has had a function like this before, but it was limited to Kubuntu. Now, the AppStream stuff will work on all distributions which support AppStream and ship at least PackageKit 0.8.4 (currently unreleased).
The result of Apper+AppStream looks like this: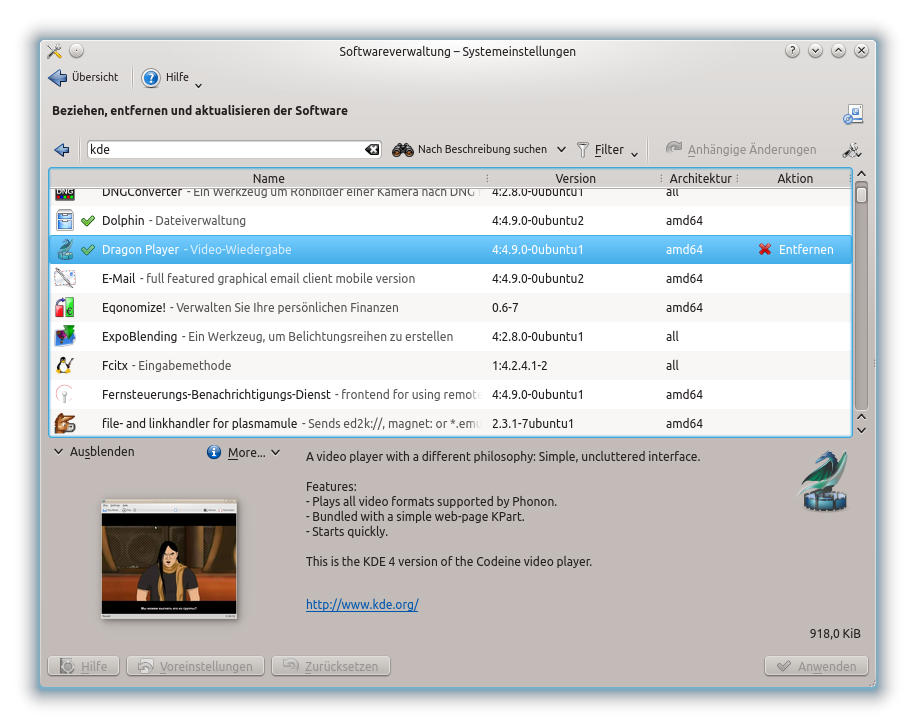 As you can see, Apper is showing applications now instead of packages. (All packages which don't ship applications are still presented as packages) It also uses the Debian screenshot service to display a screenshot. This feature is experimental and still not completely finished on the AppStream side.
Additional credits for this go to Daniel Nicoletti, because I based my work on previous work done by him.
The new code is in Apper Git already. You will need PackageKit>=0.8.4 and AppStream-Core to test it, but because these changes are experimental at time I'd suggest waiting for your distribution to ship it. (many software is even unreleased at time)
So, this is just a sneak preview of the cool stuff to come. 🙂 Stay tuned!